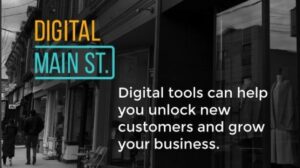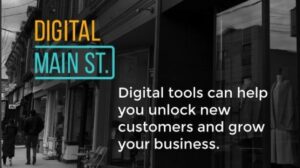 Digital Mainstreet is a free government program that helps small and home-based businesses grow, promote and sell online.
There are a lot of obstacles small and home-based business owners face when it comes to adopting digital tools and technology, including time, money, and lack of tech savvy. A new program aims to help.
Digital Mainstreet is a free, government-run program that targets small and home-based business that want to increase their online presence.
When a small business is accepted into the program, it will be assigned an advisor. This is an experienced digital expert who will help the business owner build strategies and assess the businesses' needs. Advisors are paid through the program, and each business gets up to six hours of its advisor's time at no charge.
Any work recommended by the advisor, including building an online store, website, or social media page, is done by recent graduates under the supervision of experienced professionals. The grads get valuable hands-on experience, and entrepreneurs get a a digital platform to grow their businesses online. Talk about a win-win!
Here are some Digital Mainstreet success stories I know about:
My kids' hair salon had an e-commerce website built so they could sell haircare products online;
A home-based artist had a full website built to promote paintings online;
An addiction not-for-profit is getting a whole new website and Google Ads training;
A local restaurant is putting their menu online and introducing take-out service; and
A psychotherapist's Facebook page is being redesigned and she is getting social media training.
Learn More and Apply
Ottawa's Digital Mainstreet program is operated by Invest Ottawa. Learn more and apply.
Not in Ottawa? Digital Mainstreet is an Ontario-wide program. Visit their main website to learn more.
This is a great opportunity for businesses to get some expert assistance with their online presence. Let me know if you have any questions.